Total Joint Replacement
We Offer Arthroscopic Surgery
The hips, knees and shoulders are joints that are susceptable to arthritis. The pain and associated dysfunction associated with arthritis from either traumatic injury or aging can be debilitating, particularly in the lower extremity weight bearing joints. Our physicians offer a comprehensive program aimed at pain relief and continued functional recovery. The main focus of treatment involves physical therapy and medical management. Injectable medicines into the joints can also alleviate aches and pains. If conservative management fails to manage arthritic joint pains, our surgeons are specialty trained to perform cutting edge joint replacement surgery with the latest advanced surgical techniques and equipment.
What is Joint Replacement?
Joint Replacement involves surgically removing the arthritic joint and placing a prosthetic joint in it's place. Prosthetic joints are usually made of metal and durable plastics and replicate the function of the normal human joint, thereby relieving the pain and restoring function. Our surgeons have examples of these in the office for you to see. Joint Replacements are typically performed at Holy Cross Hospital where our surgeons oversee and chair the Joint and Spine Orthopaedic Institute at HCH.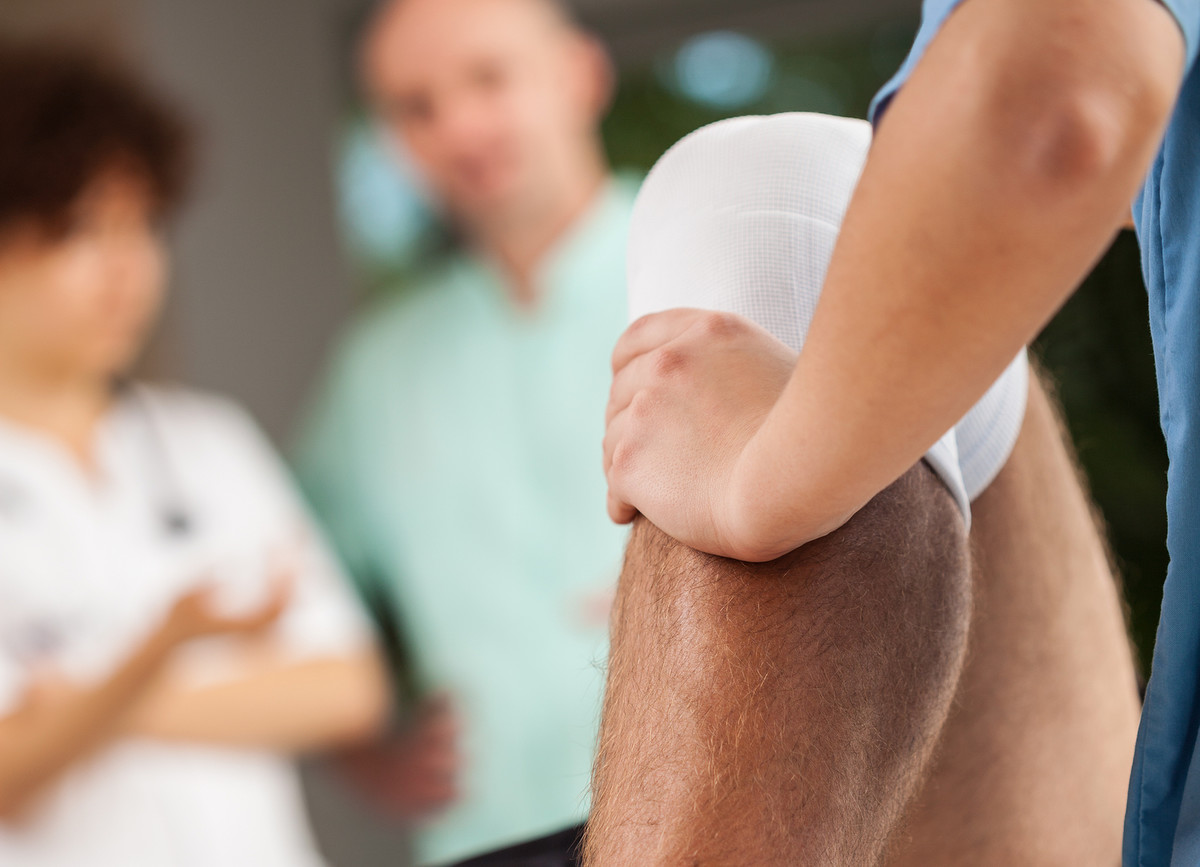 Hip and Knee problems include:
Arthritis
Bursitis
Sprains and Strains
Stress Fractures
Osteonecrosis of the Hip
Inflammation and Infection
If knee surgery is necessary our doctors perform numerous procedures including:
If hip surgery is necessary our doctors perform numerous procedures including: