Chavi Perelman, MS, OTR/L, CHT
—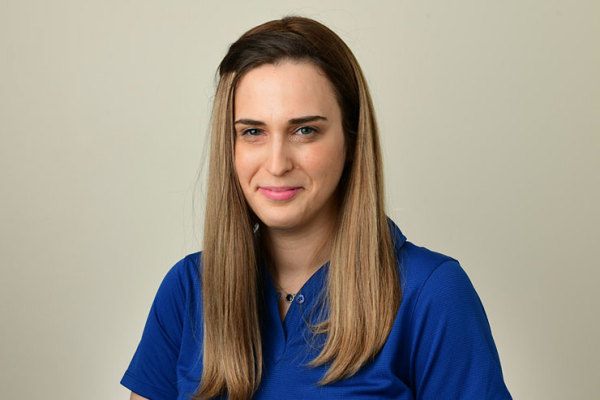 Biography
Chavi was drawn to Occupational Therapy and ultimately Hand Therapy due to the creativity that the profession encompasses to help individuals regain function. She earned her Bachelor's Degree in Science and Master's Degree in Occupational Therapy in 2014 from Touro College in New York City. While in school, Chavi developed a strong interest in the Anatomy and Splinting courses which led her to specializing in Hand Therapy. After completing upper extremity rehabilitation clinical rotations, she pursued a career in the field, in both outpatient hospital and private practice settings. In 2018, Chavi earned her credentials as a Certified Hand Therapist.
Chavi provides services for both nonoperative and pre/post surgical conditions of the Upper Extremity (shoulder through hand). Her focus is to assist patients in maximizing engagement in daily tasks through modalities such as: Custom orthoses, individualized home exercise programs, soft tissue mobilization, kinesiology taping and ergonomic assessments. She is board certified with NBCOT (National Board for Certification in Occupational Therapy) and HTCC (Hand Therapy Certification Committee). She is an active member of the American Society of Hand Therapists (ASHT) and enjoys keeping up with current research and advancements in Hand Therapy. She received the HTCC Mary Kasch Award in 2018, supporting continuing education.
Chavi enjoys DIY projects, cooking, traveling and spending time with her family.
Areas Of Expertise
Upper Extremity Rehabilitation
Custom Orthoses
Certifications
Board Certified Occupational Therapist through NBCOT (National Board for Certification in Occupational Therapy)
Certified Hand Therapist through HTCC (Hand Therapy Certification Committee)
Instrument Assisted Soft Tissue Mobilization (IASTM) Practitioner through HawkGrips
Kinesiology Taping Functional Movement Techniques (FMT) Provider through Rock Tape
CPR
Undergraduate
Touro College, New York City - Bachelor of Science
Graduate
Touro College, New York City - Master of Occupational Therapy
Professional Affiliations
ASHT (American Society of Hand Therapy)