Jennifer A. Vaughn, PT, CHT
—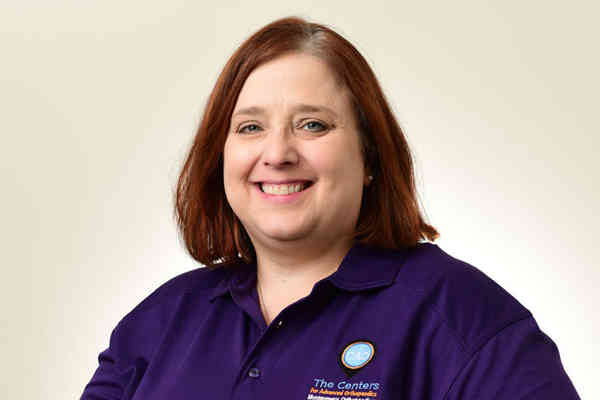 Biography
Jennifer received her BS in Biological Sciences from The State University of New York College at Geneseo, a Certificate in Health Care Administration from the State University of New York at Buffalo, and her BS in Physical Therapy from Daemen College in Amherst, NY. She completed an Internship at the Hand & Shoulder Center of Western NY in Buffalo NY before joining a private practice after graduation from her PT program.
Jennifer is a licensed physical therapist and a Certified Hand Therapist (CHT) specializing in orthopedic and traumatic injuries. She enjoys fabricating custom orthoses for the upper extremity. She also enjoys working with patients with osteo and rheumatoid arthritis, offering them a variety of custom orthoses to choose from and helping them to discover strategies for joint protection and ergonomics for a successful and pain-free return to the activities of daily living.
Professional development is important to Jennifer and she actively purses educational opportunities through conferences and specialty course work. She is an experienced Graston Technique practitioner and has completed Functional Movement Techniques (FMT) through RockTape. She is a member of the American Society for Hand Therapy and enjoyed attending their 2016 conference in Washington DC.
Outside of the clinic Jennifer enjoys a variety of hobbies. She loves container gardening on her deck. She teaches paper crafting classes several times a month and has just started taking photography and photo editing classes. She lives in Brunswick MD with her husband and two cats. She is a member of the board of the Friends of Brunswick Library and participates in local STEM events including a recent Hackerspace program for local children.
Areas Of Expertise
Upper Extremity Rehabilitation
Custom Orthoses
Certifications
Certified Hand Therapist through HTCC (Hand Therapy Certification Committee)
Instrument Assisted Soft Tissue Mobilization (IASTM) Practitioner through Graston
Kinesiology Taping Functional Movement Techniques (FMT) Provider through Rock Tape
CPR
Undergraduate
The State University of New York College at Geneseo
Physical Therapy from Daemen College in Amherst, NY
Professional Affiliations
ASHT (American Society of Hand Therapy)