Grace Lee, MSPT, OCS
—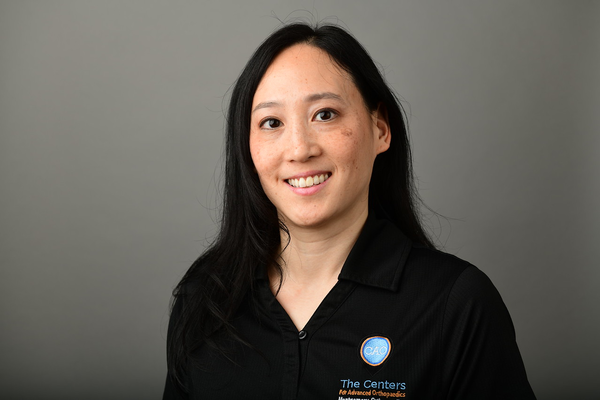 Biography
Grace Lee had her first experience with rehabilitation after undergoing knee surgery in college. She found this unique combination of medical science, sports and helping people recover the perfect fit for her interests, and began the journey towards physical therapy as a profession.
As a former collegiate athlete, Grace understands the delicate balance between minimizing recovery time and a safe return to sports and activities after injuries. She utilizes holistic movement evaluations to identify any underlying source for persistent pain and impaired function. Grace has had the privilege of working alongside her clients spanning the lifespan and fitness spectrum to increase their physical capacity and reach their personal goals.
Grace earned her Master's of Science in Physical Therapy degree from University of Colorado Health Sciences Center in 2001. Prior to graduate school, she studied at the University of Iowa where she graduated with a Bachelors of Arts degree in Biological Sciences. Grace was a four- year full scholarship letterwinner of the University of Iowa's Division I Women's Gymnastics Team and earned the team's MVP award as a freshman.
Grace is Board Certified in Orthopaedics (OCS) through the American Board of Physical Therapy Specialties. She is a level one certified Selective Functional Movement Assessment Practitioner (SFMA) and an Instrument Assisted Soft Tissue Mobilization Practitioner. Additionally, she has training in McKenzie Method of Mechanical Diagnosis and Therapy (MDT) and mat pilates through APPI.
From her many years residing in Colorado, Grace acquired a love of mountain activities. She enjoys snowboarding, rock climbing, hiking, international travel, and spending time with her family.
Areas Of Expertise
General Orthopedics
Sports Specific Rehabilitation
Knees and Shoulders
Certifications
Board Certified as Orthopedic Clinical Specialist (OCS) by American Physical Therapy Association (APTA), 2012
Selective Functional Movement Assessment
Instrument Assisted Soft Tissue Mobilization (IASTM) Practitioner through RockTape
CPR
Undergraduate
University of Iowa
– Bachelor of Arts in Biology
Graduate
University of Colorado Health Science Center
– Masters of Science in Physical Therapy